Hi all!! My high school is having this 'costume ball' dance thiing, and I decided that I'm gonna go. It's not until october, but I'm gonna make my costume. I've decided that, since I'm currently obsessed with Troy, and I really like the outfits from that time period, that i'm going to dress up as Briseis, because i look most like her.
I even found this great pattern. There's three dresses in it, but one is too eqyptian, so i'm not using that one, but there's two greek/trojan like costumes i really like in the pattern. See: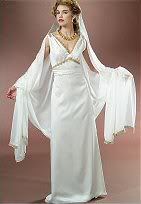 I think that the blue one looks almost exactly like Helen's white & gold parade dress from the movie. I think I'm leaning towards the second dress in these colors: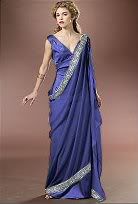 I don't think I look very good in white, so I think i'm gonna do it in midnight blue with silver trim, kind of like Briseis dress at the end of the movie, cept this one is more royal looking!! lol!!
Please tell me what you think of my costume idea!!!
Chels
(Oh, and I just recolored the third pic in PSP, so that's why it looks kind of crappy. :)